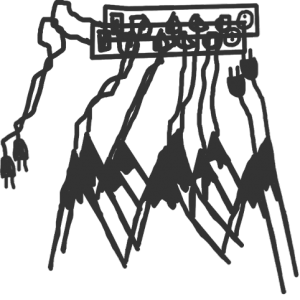 Domenica 22 aprile – Brugole e Merletti 2018
Teatrino Elettrico was created from the need of mixing machinery sonorities with the emotion of live music.
The project focused on the expressive possibilities of the mechanical objects, in the creation of a totally real time a/v language without any sampling or recording.
The crew realized concerts, live-media performances, teathrical shows, multi-media installations, workshops and others hybrid projects.